Jesus, Peace, and The Middle East Breakfast at the National Prayer Breakfast
I am surprised to be writing from Washington DC and the National Prayer Breakfast.  This is not my first time here, but only a week ago, I did not know that I would be sitting here today.
One of the great experiences at the NPB is the Middle East Breakfast, held the day before the full Prayer Breakfast.  It focuses on spiritual themes related to that often volatile and seemingly always misunderstood "center" of the world.
All the speakers were from the countries of the Middle East: Jordan, Israel, Iran, Palestine…  I was honored to share a table with three kind a regal men from Iraq.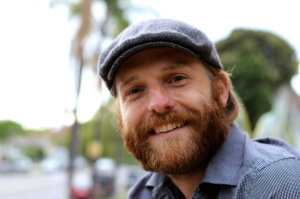 On yesterday's episode of #OffTheHighway, dear friend and global servant, Jon Huckins, Director of The Global Immersion Project, shared a couple of minutes on the transformational example that the peacemakers of the Middle East are and need to be for all of humanity, those in the seats of power or the sticky seats of a station wagon.
This morning I witnessed that reality again and again on the stage.
I watched a Palestinian and an Israeli settler embrace each other on stage and call each other "brother."  From these two men, I even witnessed an unfakable fraternal spirit when one, invoking the words of Jesus to "Love your enemy" turned and with an infectious smile said, "You are my favorite enemy."
As I sit here in the lobby of the Washington Hilton, and as people are calling me to join their conversations, I want to leave you with one more small story.
At one point in this morning's breakfast, I watched two men,  a Sunni and a Shiite, share the stage.  These two men eloquently pledged their allegiance to Jesus.
One of the men, a diplomat and a scholar with a shiny bald head said, "I am a Sunni and my brother here is a Shiite. I am a Muslim.  I also love Jesus. I revere and obey the teachings of Jesus.  I am a follower of Jesus."
Then they both called the room and the people's of the world to embrace this shared reverence of Jesus as the foundation for peace.